We have a huge variety of pool supplies available at the present time. Particularly we carry pool filters, pool pumps, pool covers, pool heaters, pool cleaners and more. Consequently we have what you need to keep your pool is great working order.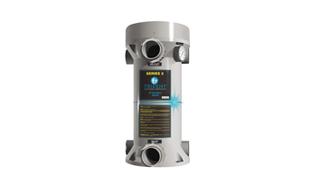 UV Systems
With UV filtration, majority of micro-organisms are destroyed leaving the cleanest and purest water.The effectiveness allows to reduce the amount of chemical products used in your pool.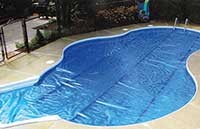 Pool Cover
A pool cover is an economic and ecological way to protect your pool in the winter months, and to preserve the temperature and prevent water evaporation during the summer season.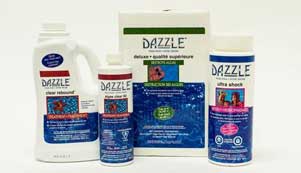 Chemicals
Backyard Brands, Inc. believes water care products shouldn't be scary potions. You should be able to inhale/exhale while enjoying your pool or hot tub knowing that mother nature had a hand in making your water as healthy and natural as possible. That is possible with Dazzle Pure and Simple.