On-ground swimming pools look and feel like in-ground pools for significantly less expense. Our large collection of on-ground/semi-inground pools are perfect for families who are looking to enjoy the outdoors, entertain, get active and relax.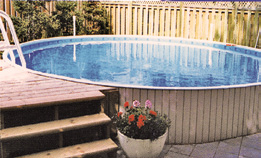 Rockwood 52"
Versatile On Ground/Semi-Inground Pool Systems
The Rockwood wall systems are 52″ tall and made of 14 gauge galvanized steel with a limited lifetime warranty
The Rockwood uses durable polymer coping with UV inhibitors.
There are 4 shapes to choose from.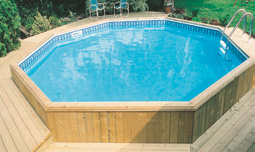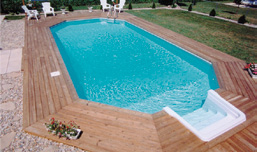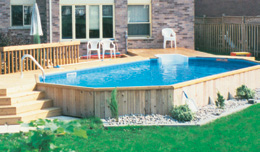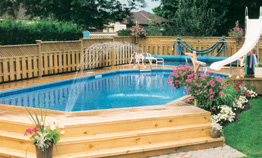 Round
15′
18′
21′
24′
27′
30′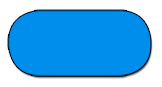 Oval
12′ x 18′
12′ x 24′
12′ x 28′
14′ x 28′
15′ x 30′
17′ x 30′
17′ x 32′
18′ x 33′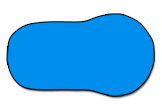 Key
14′ x 24′
16′ x 28′
18′ x 30′
Kidney
12′ x 22′
14′ x 28′
16′ x 32′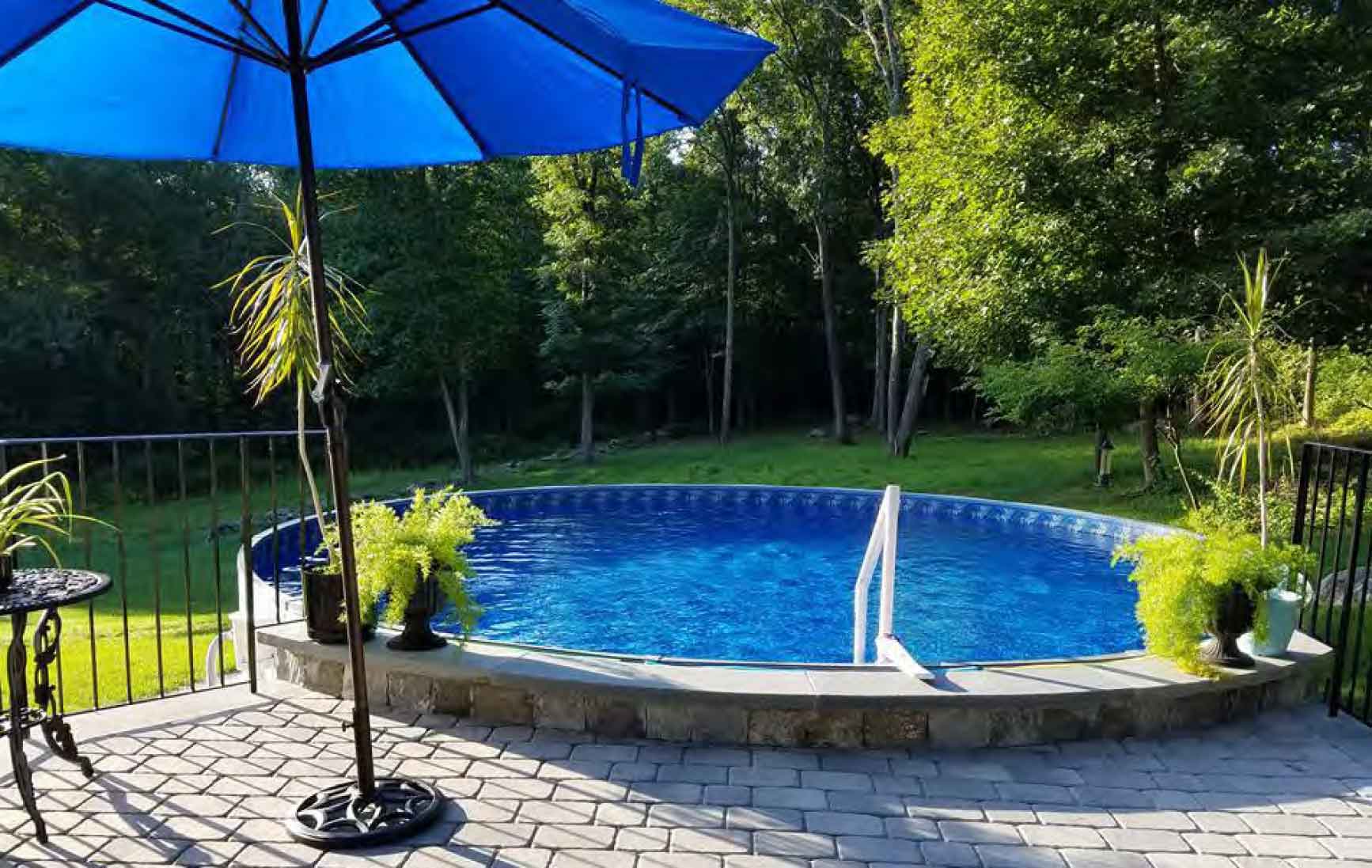 Radiant
Today, residential lots offer many landscape challenges. With the R-10 insulation value and superior 2″ thick wall construction of the Radiant Pool you have options. The incredible Metric Series Pool, with a 52″ wall height, can be installed aboveground, inground, and semi-inground on sloped terrain. The Radiant Metric Series Pool fits any backyard and any budget. With Lifetime Non-Prorated Warranty and Warranty against winter damage, this pool is a great choice!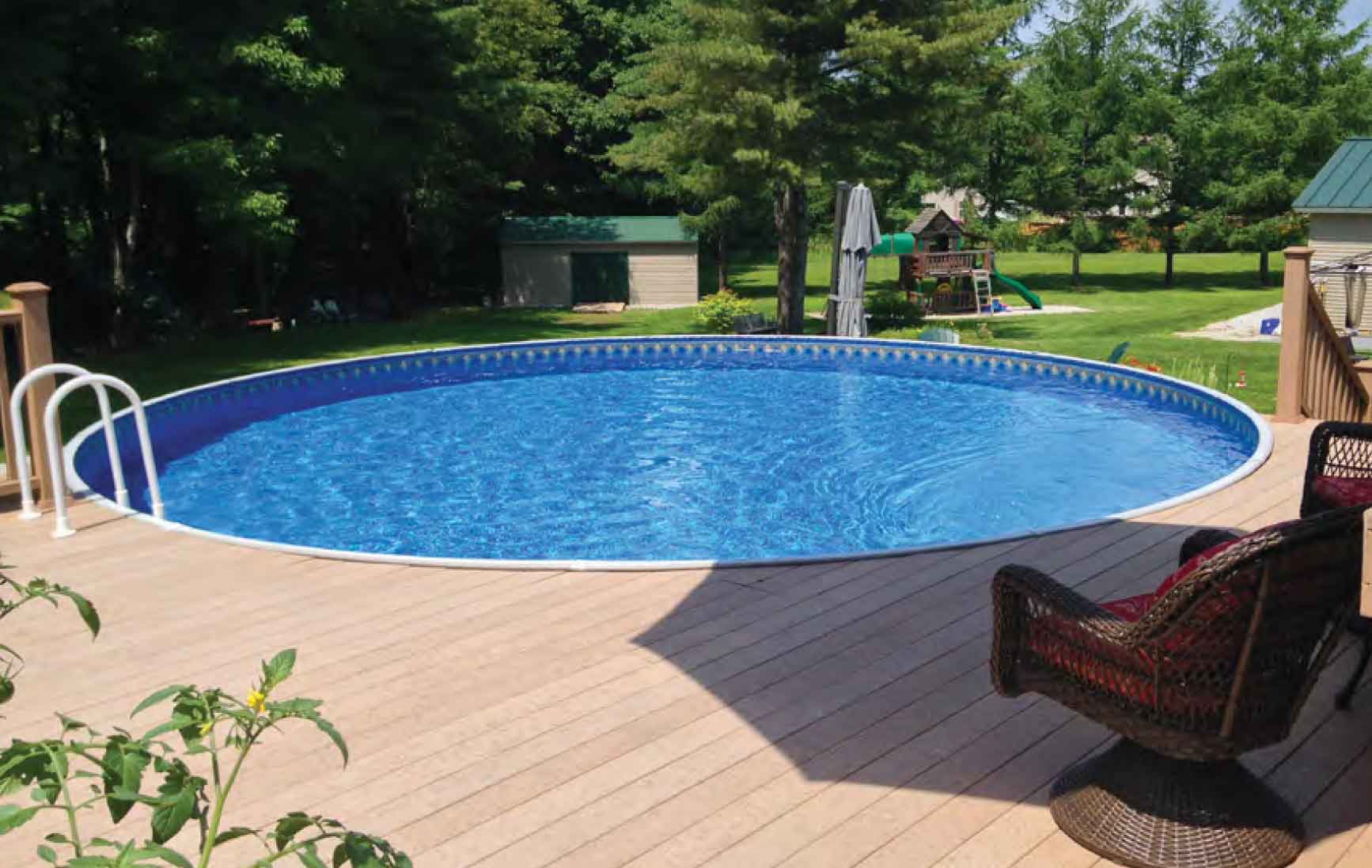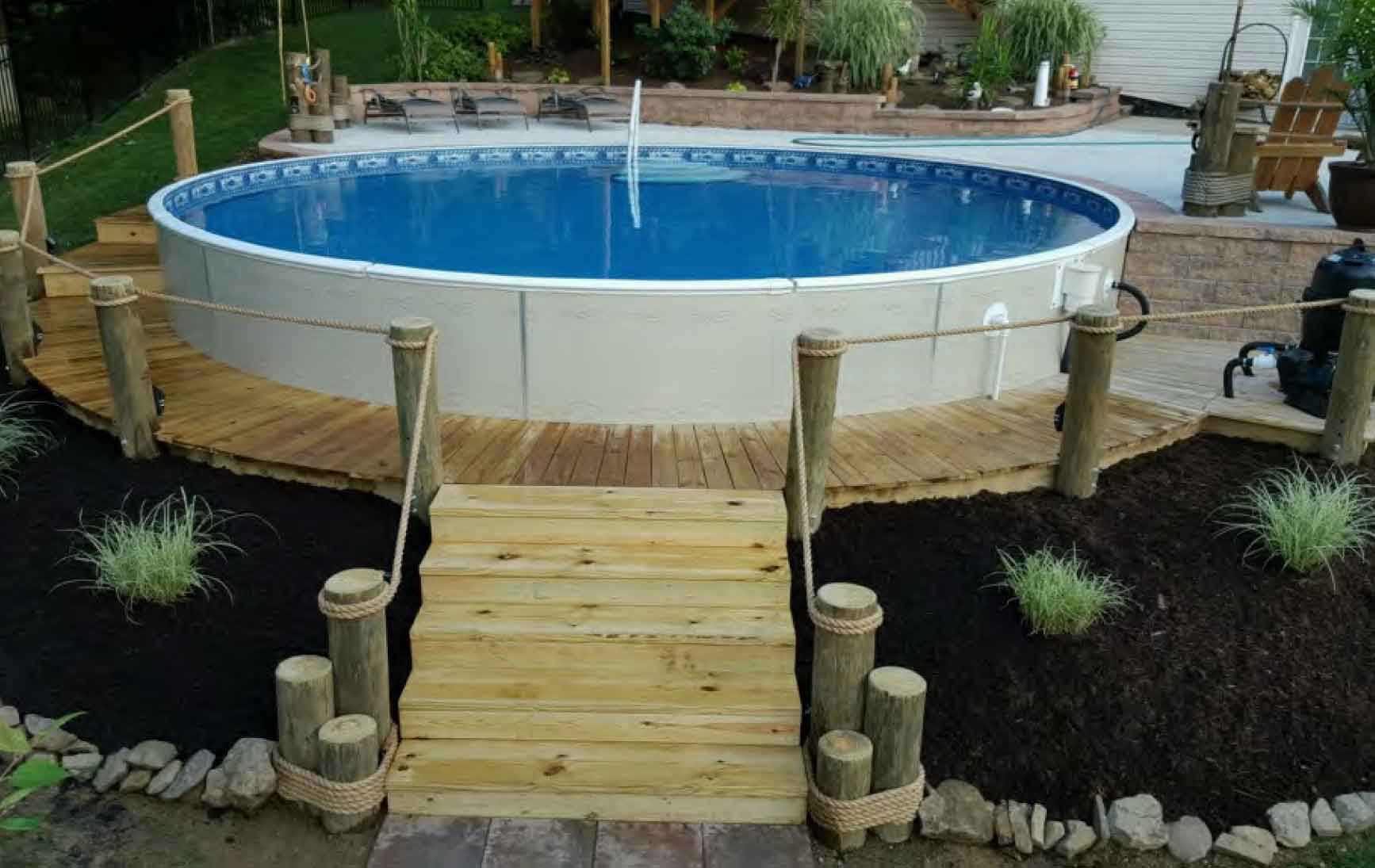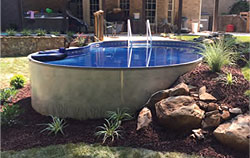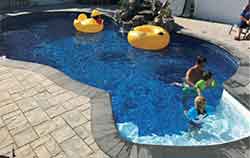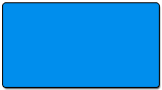 Rectangle
8' x 12'
12' x 16'
12' x 24'
16' x 28'
16' x 32'

Round
15′
18′
21′
24′
27′
30′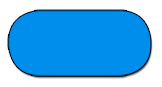 Oval
12' x 16'
12 'x 20'
12' x 24'
16' x 24'
16' x 28'
16' x 32'
18' x 34'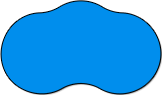 Freeform
14' x 22'
16 'x 27'
18' x 32'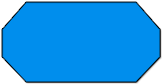 Grecian
15' x 29'
17 'x 33'
17' x 37'
17' x 41'